Exploration of the personal, communal
and institutional realm of coloniality
by Danny Soekarnsingh
Click here to sign up!

Session 1:
20.01.2022 11:00 — 14:00
Theory Room 1
BC 4th Floor

Session 2:
27.01.2022 13:00 — 17:00
Theory Room 1
BC 4th Floor


Only for POC Students
The start will be an introduction to the frameworks of decolonization. The exploration of the personal, communal and institutional realm of coloniality.

The second session will be on dissecting colonial mechanisms and strategizing around in common lived experiences and institutional hurdles.

Writer Danny carries a bachelor's degree in a.o. Artificial Intelligence. Furthermore he has been invited to speak at University of California Los Angeles (UCLA) and at a global leadership summit at University of the Free State (UFS) South Africa on matters of social justice, equity, community building, strategy and business.



In his time as a student he was one of the co-founders of the student organisation Family of Academic Minds (FAM), which is a student platform for first generation university students with a migration background. FAM serves as a physical safe space and a buddy program in which students will be paired with students from the next year onward and so creating a network that grows navigational capital and belonging. As of now he works at the Vrije University as a diversity officer and at Echo - Expertise center for diversity policy as a management consultant.

Currently Danny is writing two books. The first is called Racism - a full circle which is a book that highlights the value chain of racism analysed through de-colonial perspective. The second is called Roots and Flowers which is a book on spirituality and living.



A Choir of Tongues
by Sara Santana &
Maria Paris
Time & Location
to be confirmed
During two sessions, we will focus on translation, both as a traditional tool of power and inequality and as a potential space for sharing, transformation and resistance. The workshop proposes a collective translation of an excerpt from the book Lectura Fácil (Cristina Morales, 2018), imagining and deciding on our own tools and methods. This activity will be the excuse to think on our mother and acquired tongues, opening debate through readings both from academic and non academic sources, plus any other content proposed and shared during the sessions. These materials will ease us into topics such as hybridity, polyphony and silence, how we leave and erase traces when we speak. The results of the workshop will contribute to the ongoing project escribas modernas.


Sara Santana López, alumnae from Dirty Art and Maria Paris, alumnae from Approaching Language. Sara is an artist based in Amsterdam working with collaborative libraries and experimental publishing. Conversation and encounter determine her process, establishing a direct space of negotiation swinging between the intimate and the collective.

Often through installations and writing Maria Paris' work raises questions on how poetics can be a radical political tool. Concepts of absence and removal are entangled in various forms, reflecting on the emotional and political nature of places and language.



Radical Intersectionality
"Intersectionality 101"
by Afiah Vijlbrief &
Ella Smith Jr.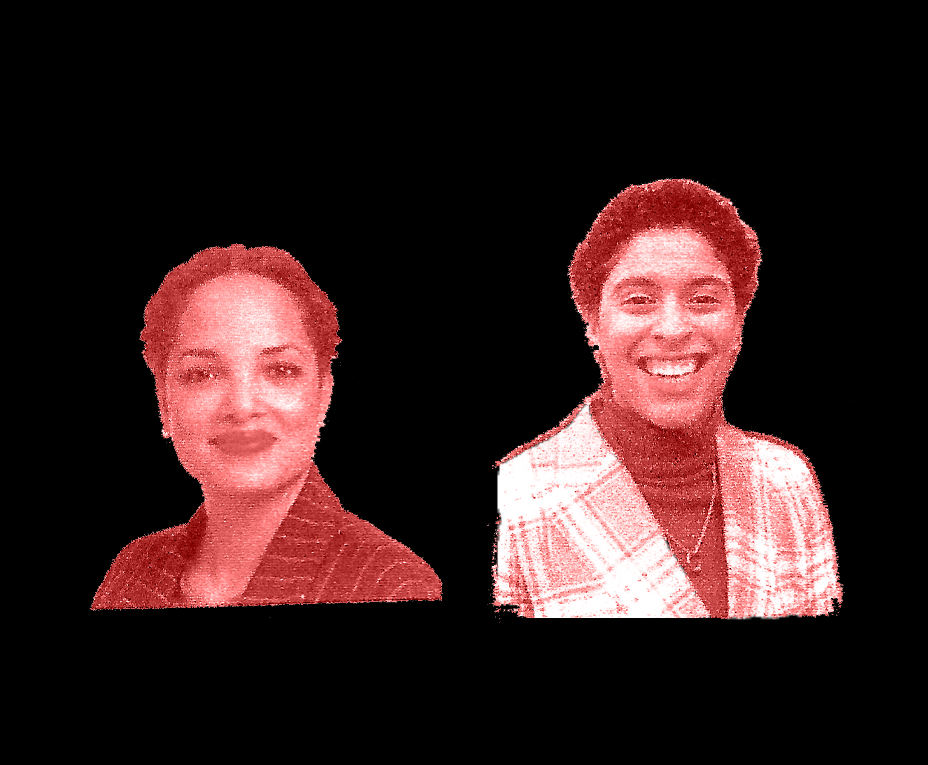 Click here to sign up!

Session 1:
Intersectionality 101

23 03 2022 19:00 — 21:00
Theory Stairs

Session 2:
30.03.2022 19:00 — 21:00
BC 4th Floor Theory Room 1

Session 3:
06.04.2022 19:00 — 21:00
BC 6th Floor Room 616

Session 4:
13.04.2022 19:00 — 21:00
BC 4th Floor Theory Room 1

Session 5:
20.04.2022 19:00 — 21:00
BC 6th Floor Room 616

Session 6:
27.04.2022 19:00 — 21:00
BC 6th Floor Room 616





A series of 6 individual workshops, 6 weeks in a row.

In each workshop we combine and work out theories of radical ( queer, racial, political) thinking with practical, creative working methods. Step by step, we will collectively decipher what intersectionality means (on different -identity- levels) and disrupt problematic social constructions that are built around power systems of discriminatory and racist behavior and thinking.

The program aims to decolonize both the academy and the mind, individually and collectively and targets students of the Rietveld and Sandberg. For this series this means that we depart from a radical intersectional perspective. At the end of the series students will be equipped with knowledge on intersectionality and are able to reflect on (and/or reinforce) their own social position herein.

Afiah Vijlbrief, researcher at Rutgers Knowledge institution on sexual health. Former researcher at anti-discrimination agency Radar, IDEM Rotterdam en Art1, and prior at Movisie en KIS on intersectionality. Trainer and moderator for Lilith agency.

Ella Smith Jr, board member at Colored Collective. Treasurer, trainer and organizer.


The Intersex Body and Person
un

settling reading-group
Date & Time & Guests will be confirmed soon.


Intersex is an umbrella term that includes people whose bodies anatomically, hormonally and/or chromosomal do not fully fit the binary boxes of Man or Woman. It is estimated that there are approximately 190,000 intersex people in the Netherlands who fall outside these two categories, but often feel compelled to live within these two categories. As a result, many intersex people keep this part of their identity a secret for fear of disapproval and shame.

un

settling station hours
+ individual support
Our unsettling station online hours are
every Thursday from 10:00 to 15:00 on Zoom.
Join us for individual or group chats to discuss how you are doing and what concerns you are dealing with at this time.
If you would like to join, please send an email to unsettling@rietveldacademie.nl for the Zoom video link.

You can also contact us anytime at unsettling@rietveldacademie.nl to request support.

un
settling Consultant
Judith Leysner
un
settling Coordinators
Tracian Meikle
Nagaré Willemsen
Emirhan Akın
un
settling Graphic Design
Manon Bachelier
For any in-person questions, suggestions, conversations, please visit the

un

settling station!
On Thursdays from 10.00AM to 17.00PM at the Rietveld Bibliotheek, FedLev building!