10.10.18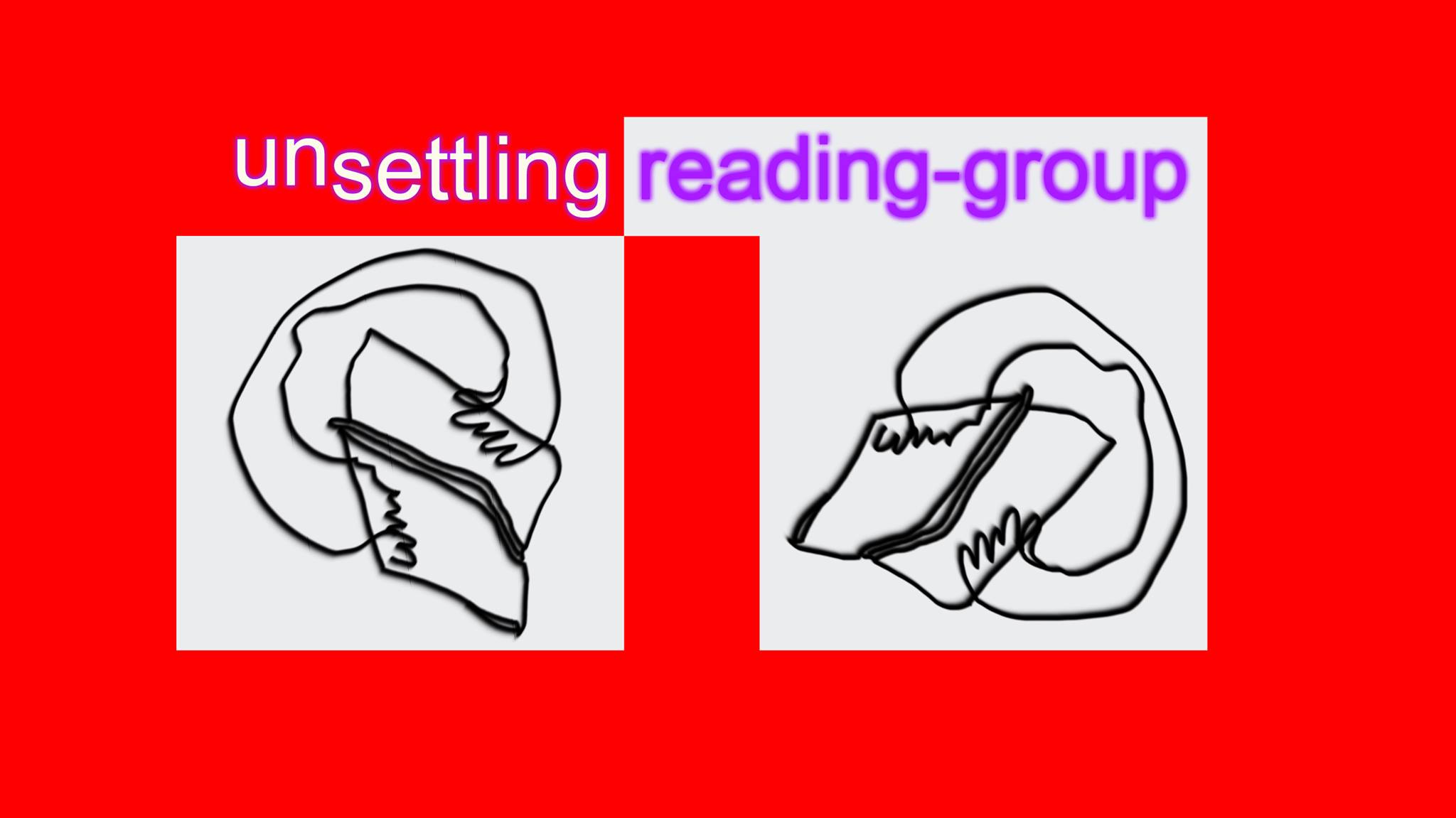 un

settling reading-group
The

un

settling Reading Group will meet for the first monthly gathering on Wednesday 10 October from 17–19.00 in the wonderful Rietveld Bibliotheek (in the basement of the new building on campus). During this first session, we hope that the group can share ideas on texts, films, discussion points around language and other concerns, as well as questions which can shape the coming meetings. We will then confirm dates for the next sessions together. As it's our first gathering, the Unsettling team has a film which we'd like to share and look forward to the conversations it opens up!
un
settling Consultant
Judith Leysner
un
settling Coordinators
Nagaré Willemsen
Emirhan Akın
For any in-person questions, suggestions, conversations, please visit the

un

settling station!
On Thursdays from 10.00AM to 17.00PM at the unsettlingbar.